Classic Blend Burst Suspect
$11.99
I suspect you could shave that score down.
Gosh, I love overstable approach discs. If I could fill my whole bag with them I probably would.
Paige Pierce has been quoted saying "I throw the suspect a lot." and she knows how to play disc golf.
Dynamic discs has this to say about the Suspect.
[raw]
Suspect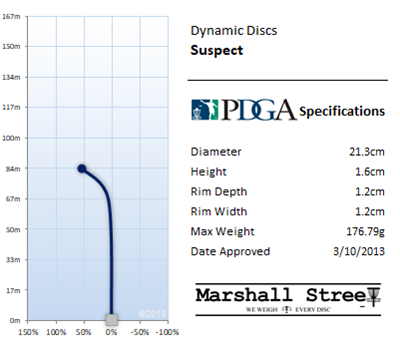 The Suspect is a perfect in-between disc. With a very low profile and small diameter, it feels like a putter. With built in stability and great glide, it can fly like a midrange. You can use it for either. When thrown hard, it flies flat and lands flat without ever flipping over. When thrown soft, it is a great stable approach disc. The blunted nose also makes it great for sticking the chains if you need a headwind putter. Amazing versatility and great feel, we suspect you will love this disc and the low scores that accompany it.