ESP Punisher
$13.99
Slightly overstable distance driver with a comfortable 2.2cm rim.
Discraft says: The ESP line gets a redesign with advanced plastic technology. The NEW ESP line by Discraft features improved durability and strength, tackier grip and unique swirl color combos. The 2018 versions will showcase the new Universal Four Flight Number System with the current Discraft Stability Rating.
Punisher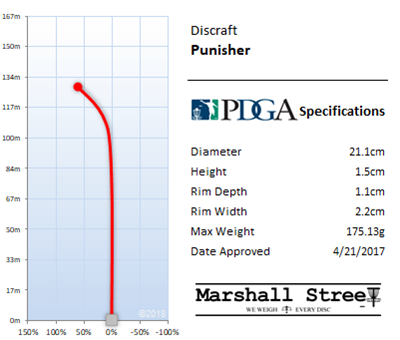 Whale on this: Punisher is very fast and wants a lot of power to get it where it's going. Expect extra glide and a predictable finish from this superb distance driver.

Punisher