The best mid range put out by RPM. These just hold lines so true. Just absolute money.
The Piwakawaka was originally called the Arcturus and is approved under MR1 on the PDGA's list of approved golf discs as of 22/06/07 .
Cosmic is a premium tough grippy semi translucent plastic that comes in a range of stiffness and with a variety of tints and effects. This plastic is the toughest of the lot and will handle the harshest discgolf terrain. This plastic is similar to Innova Champion
Piwakawaka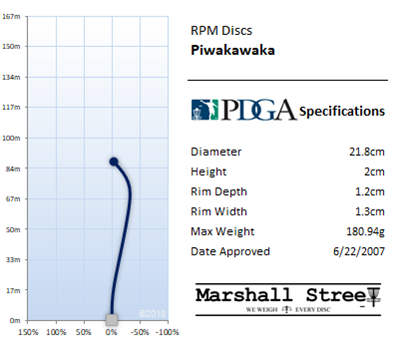 MR1 = Piwakawaka.
Piwakawaka